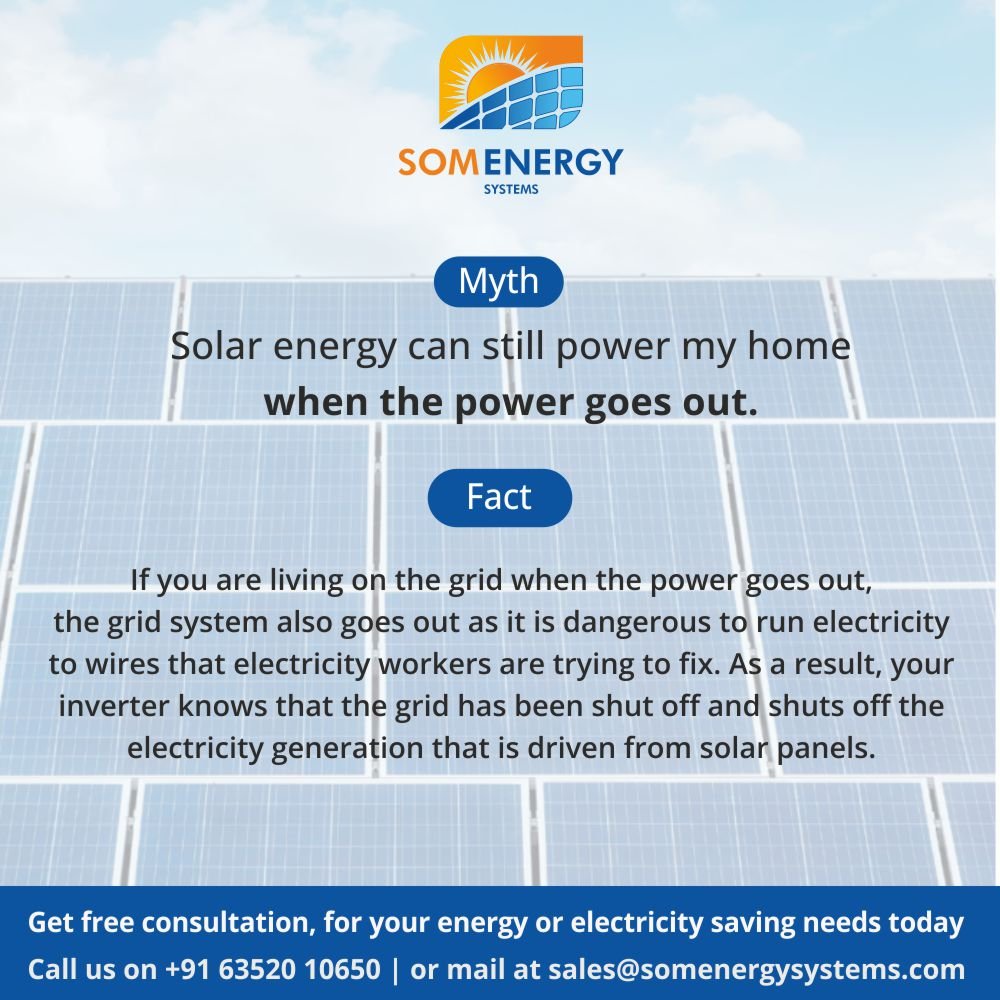 It is not possible for off grid solar system to power your home during power out. This is usually because of the protection to the ongoing service on the transmission line.
The inverter is the main source from which the power output is broken off.
Want to know more?? Contact us now.
Call: 6352010650
Visit: www.somenergysystems.com